Brighten Up for Cafod!
Brighten Up for Cafod!
12 October 2017 (by admin)
Own clothes day!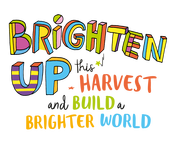 Tomorrow is non- uniform day to raise money for Cafod's, Harvest Fundraising. Millions of families around the world do not have enough food and children miss out on school. Your support is helping to change this! Come to school wearing something bright and colourful in support of Brighten Up Day!